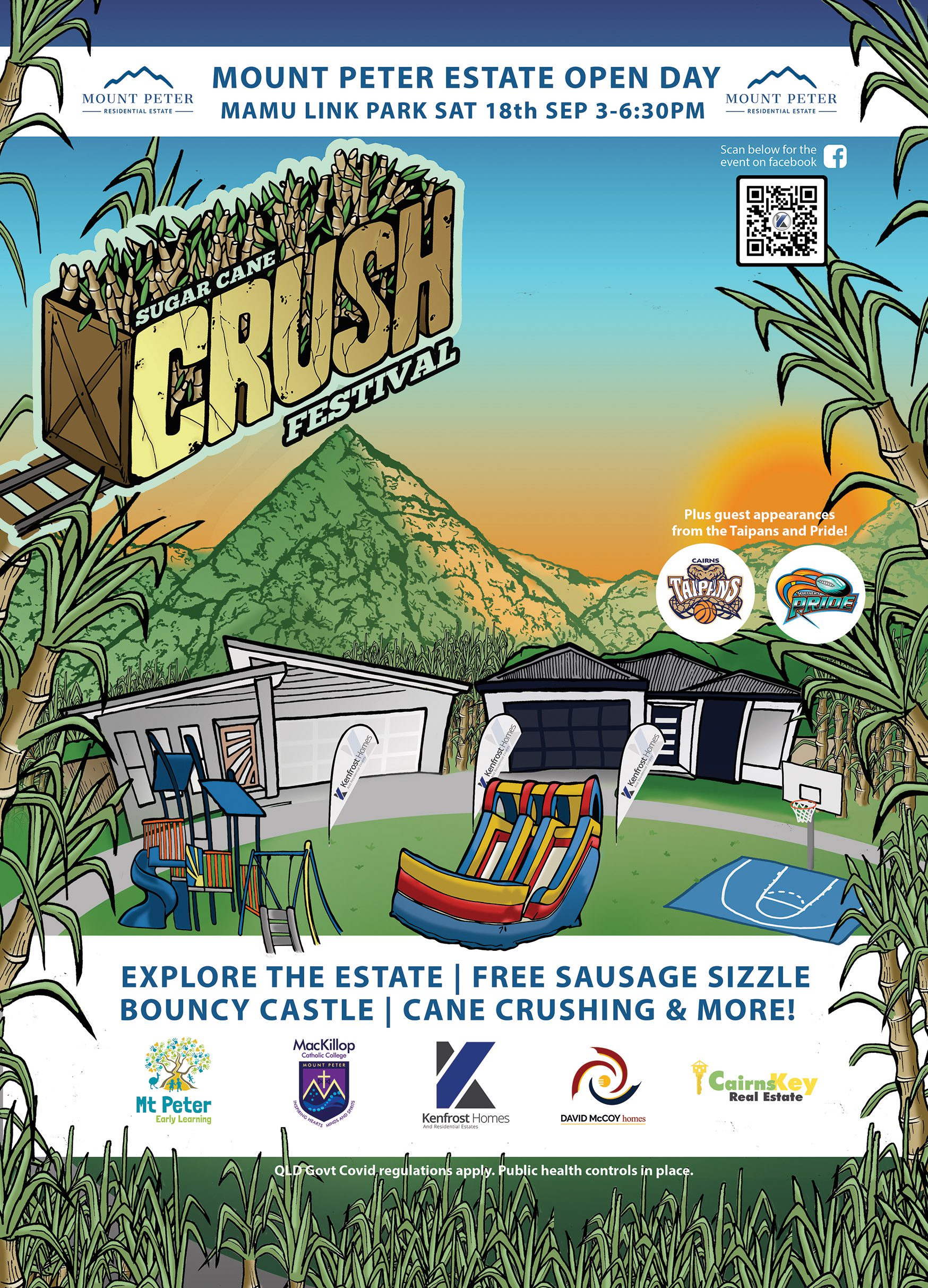 You're invited to the Mount Peter Estate Open Day Sep 18th from 3-6:30pm
Come down on to explore the Estate, check out the display homes, tour Mackillop Catholic College and Mt Peter Early Learning Centre, then enjoy the festivities at the park for the Sugarcane Crush Festival. On arrival you will receive a welcome pack with mud map and check list so you don't miss a beat. The Sugarcane Crush Festival at Mamu Link Park features a free sausage sizzle, free bouncy castle, sugarcane crushing, music, appearances from the Cairns Taipans and Northern Pride plus more surprises in store!!We will have stalls at the park for Kenfrost Homes and partners David McCoy Homes and Cairns Key Real Estate so you can chat to our team there as well as at the display homes. Mackillop Catholic College will run tours starting at their stall at the park from 3:30pm, 4, 4:30, and 5pm. Mt Peter Early Learning Centre will have its door open and staff on hand to chat with.
More details can be found at our facebook event link here.